When i hear the the old Cliche "Boxing is in my DNA" i pass it off as a template answer , something to fill in a blank ….well that was until i caught up with Irish Cruiserweight Gary Sweeney (23) . Gary comes from a real fighting family with four older brothers being Amateur Champions in Mayo Ireland , with his brother/mentor and now trainer Micheal Sweeney also being a former professional but Gary says it all goes back to his Grandfather .
"My Grandfather never liked talking to us about boxing because he never wanted us fighting and stuff , but he was a bareknuckle boxing champion . He didn't want us getting into bareknuckle game , he wanted us to just get into the ring and start  boxing "
Gary's family comes from a traveling background which seems to go hand in hand in boxing nowadays with stars like Billy Joe Saunders and the Fury's being some of the biggest name in the UK boxing today . Embarrassingly boxing is not the only thing that seems to go hand in hand with the Traveling community .
"My father used to box back in his day but when he finished he opened an amateur boxing club due to discrimination because he was from a traveling background . So we opened our own boxing club and from there i won 7 ameatur titles."
Gary was inspired to get into boxing after watching his brother's . Going to watch them in tournaments at eight years old he decided he wanted to have a go at the sport for himself .
"I remember when i was eight years old i remember i would get hit a punch and i would just smile . Once i was in boxing i just loved it "
Like any young Sportsperson the biggest fear is injury and in 2017 Gary found that out when a back injury kept him out for most of the year , which halted the momentum he had been building .
"It was very frustrating , i have lost 13 months of boxing and the full time I've been watching all these fights on TV and on Youtube and i was just eating myself . I had all these injuries with my back and i broke my hand so i had to just sit back and watch all these fights . Then finally christmas was gone and i got myself a fight , and now I'm back in the swing of things "

"I was meant to go for surgery before my last fight but the surgery didn't take place so what they done was drain it so its still a bit sore but it's good enough to get me back in the ring , until i can get the surgery in the summer" .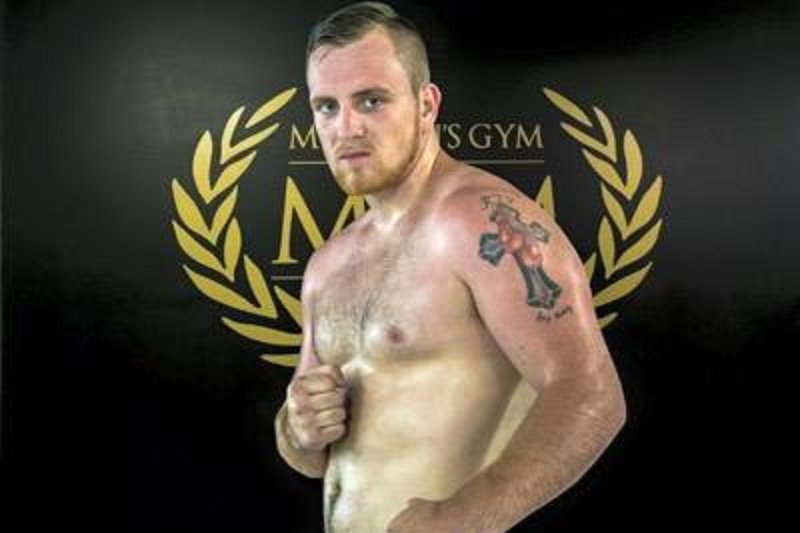 Gary will be fighting in a six rounder on the MTK London card on March 3rd and although Gary doesn't know who his opponents is yet , he is expecting it to be someone who will put him through his paces so he is coming over to Scotland to get some sparring with British Title challenger Stephen Simmons .
"Two weeks before my fight i will be Scotland and I'm going to get a good hard week with Simmons . You couldn't ask for any better than that , going out and getting rounds of sparring with these guys is good for me. I am part of the MTK Global team and they have me out sparring all over the place which is just brilliant "
Fighting on this MTK London card will give Gary the opertunity of some big exposure in a small hall context due to there partnership with IFL TV who stream the cards on youtube .
"This card will be streamed again on youtube , which is brilliant . Last time they got over 140,000 viewers . To be on any sort of TV is brilliant but anybody can get this for free.
The Full Uncut Interview Click Here
We would just like to thank Gary Sweeney for taking the time out to come and have a chat with us and we are looking forward to seeing him back in the ring . For tickets to the show Saturday 3rd March 2018 Ticket hotline 07876 238286 Ticket prices Tiered seating £40 Ringside tables with waitress service £60 / £70 Doors open 4.30pm . 
Steven Donnell